The Lena Web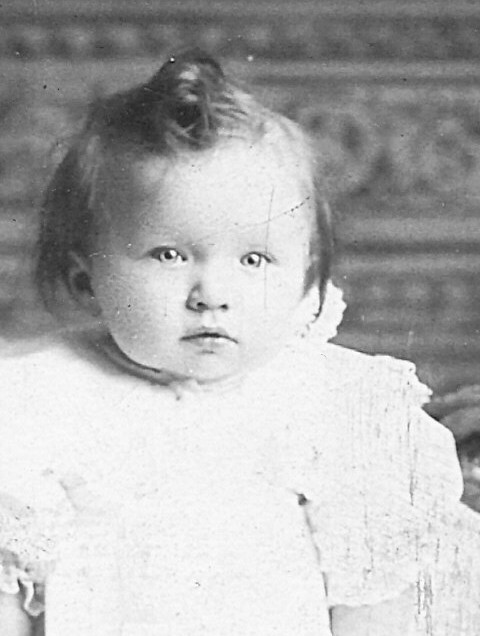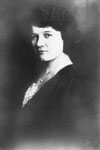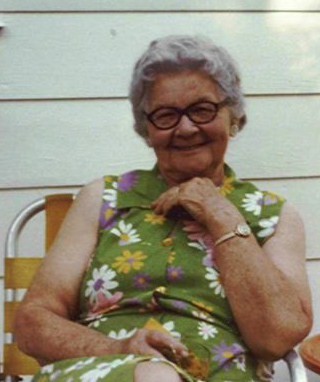 In Memory of Apolonia "Lena" Jankowski Zielinski, 1899-1992

Family History of the ZIELINSKI, JANKOWSKI, BRODZINSKI, and LEWANDOWSKI families, among others,
including many photos, places, maps, documents, biographies, anecdotes, and historical essays.

updates 9/8/16:
- added Charlub Manor farm page
- updated and added to Charlub and Mchy pages
- added photos and maps of Charlub and Mchy
added Jankowski's in Poland page
7/12/16:
- added Poland History page
- added Poland Border Changes page
- added Poland - Our Origins page

(Please contact me with any questions, suggestions, errors, omissions, or additions.
I am very interested in any additional information you may have on our family.
A link to email me can be found at the bottom of this or any other page on this site.)


Lena was born in Antigo, Wisconsin on December 11, 1899, the daughter of Mike Jankowski and Rosalia Lewandowski. At the age of 24, she married Anton "Lawrence" Zielinski. They had 6 children, 23 grandchildren, and many more great grandchildren. Lena lived her entire married life at 635 5th Street in Menasha, Wisconsin, where she died in 1992.
Lena was a very special person and touched all those who were fortunate enough to know her.

Lucas Jankowski
1761 Poland
1831 Czarkowo, Poland
Anna Kaczmierzakow
1765 Poland
1835 Czarkowo, Poland
Laurenty Frackowiak

Sophia Unknown
Joannes Roszynski

Marianna Sniezeska

Boguslai Ott

Barbara Mackowiak
Joseph Jankowski
1795 Czarkowo, Poland
1852 Franciszkowo, Poland
Chrysostomo Frackowiak
1797 Czarkowo, Poland
death unknown
Constantia Roszynska
1809 Poniec, Poland
1854 Franciszkowo, Poland
Marianna Ottowna
1802 Drzewce, Poland
1835 Drzewce, Poland
Constantin Jankowski
1829 Czarkowo, Poland
1908 R

olling

, Wisconsin

Barbara Frackowiak
1835 Drzewce, Poland
1893 Rolling, Wisconsin
John Lewandowski
1827 Poland
1902 Menasha, Wisconsin
Anna Pawlikowski
1832 Poland
1903 Menasha, Wisconsin
Czarkowo/Charlub
Nikolayken
Mike Jankowski
1861 Charlub, Poland
1956 Menasha, Wisconsin
Rosa Lewandowski
1865 Micholiak, Poland
1948 Menasha, Wisconsin
Apolonia "Lena" Jankowski
1899 Rolling, Wisconsin
1992 Menasha, Wisconsin
Anton Florian "Lawrence" Zielinski
1896 Menasha, Wisconsin
1964 Menasha, Wisconsin
Frank Peter Zielinski
1872 Poland
1937 Menasha, Wisconsin
Margaretta "Sophie" Brodzinski
1870 Poland
1947 Menasha, Wisconsin
Portschweiten
Szucie
John Zielinski
1839 Tillendorf, Poland
1916 Menasha, Wisconsin
Elizabeth Witkowski
1842 Poland
1911(?) Menasha, Wisconsin
Nicholas Brodzinski
Marga Klonowska
Joseph Zielinski
Poland
Adalbert Witkowski
Poland
Anna Kryniewska
Poland
Constantia Marcinski
Poland

Our Family History

Family Timelines

Places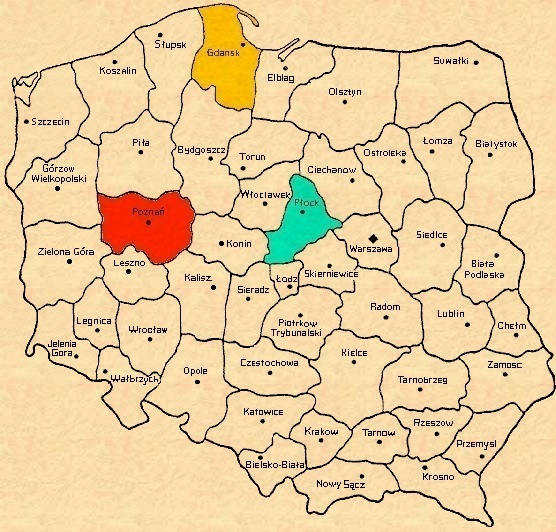 Poland - Lena and Lawrence's ancestors all came from Poland, immigrating to America in the late 19th century. They came from three different areas of Poland: Posen, Plock, and West Prussia.
Posen(Poznan) - a province and a major city in the heart of Poland. Today the province is known as Wielkopolskie. Our Jankowski ancestors hailed from these villages:

Charlub - a small village in the county of Srem, province of Posen, where the Constantin Jankowski family resided before coming to America.
Mchy (Emchen) - Catholic Parish at which the residents of Charlub, Sebastiano, and other neighboring villages worshiped.
Czarkowo - birthplace of Constantin Jankowski and home of his parents, Joseph and Constantia Jankowski.
Drzewce - birthplace of Barbara Frackowiak and home of her parents, Chrysostomo and Marianna Frackowiak.
Poniec (Punitz) -Catholic Parish at which the residents of Czarkowo, Drzewce, and other neighboring villages worshiped.
Kornaty - a small village in the county of Wreschen, where some possibly related Zielinski's resided.
Ostrow Koscielne - Catholic Parish at which the residents of Kornaty and other neighboring villages worshiped

Plock - a province in central Poland, currently part of the province of Mazowieckie. Our Brodzinski ancestors came from this area.

Szucie - a small village in the county of Rypin, province of Plock where the Nicholas Brodzinski family resided before coming to America.
Skrwilno - Catholic Parish at which the residents of Szucie and other neighboring villages worshiped.

West Prussia - former German province in what is now Pomorskie Province in northern Poland along the Baltic Sea.
...and where did they go to?
United States of America
Wisconsin

Langlade County

Antigo, WI - Mike Jankowski went to Antigo upon his arrival in America to work and send money back to the family.
Rolling, WI - the Jankowski's settled in Rolling, purchasing 320 acres of land which they turned into farmland

Portage County
Winnebago County

Menasha - the Zielinski, Lewandowski, and eventually the Brodzinski branches all ended up in Menasha
Neenah
Oshkosh



Michigan - Our Brodzinski ancestors settled in Michigan upon arriving in the U.S. Some of them eventually ended up in Menasha, but others remained in Michigan.
Dickinson County

Iron Mountain - Joseph Brodzinski (Lawrence's uncle) initially settled in Iron Mountain, Michigan, before relocating to Menasha, Wisconsin.

Menominee County

Menominee - Albert and Frank Brodzinski (Lawrence's uncles) initially settled in Menominee. Albert remained there his entire life. Frank relocated to Menasha, Wisconsin within a couple years.
Georgia
Chatham County

Savannah - The John Lewandowski family settled in Savannah, Georgia immediately upon arriving in the U.S. After a couple years there, they moved to Menasha, Wisconsin.




Favorite Research Tools

---
Return to Lena Web home contact me